That sounds good, right? It is probably a good practice to get enough rest, but that is not what we are talking about here. Save the early afternoon snooze for later. Let's talk about what your NAP is and how it impacts your online presence and trust in your business.
In the context of your online presence, NAP stands for Name, Address, Phone. These are the most fundamental pieces of information about your company. These are the pieces of information that Google and other search engines use to identify your business and display it in the local search results. At a minimum, you want your NAP to be correct and consistent everywhere it appears online.
The thing is, your NAP is listed in a lot of places. It's on your website (or should be). It is in your BBB profile. It's in your Google My Business profile. It's listed on numerous other sites whether you put it there or not. in fact, the average small business in America is listed on 81 different profile sites.
This is great news. You've got several places where your NAP is listed for people to see. Better yet, it is in 81 places that the search engines (like Google) can find you. The way that search engines work is that the more places you are listed, the more likely it is that they will see you as a desirable search result. What this means is that being listed in more places is generally a good thing. It means that Google is more likely to display you higher up in searches for relevant terms. It is one of the ingredients that determines how high you appear in search results.
However, it's very likely you did not visit 81 sites and enter your company information, right? What if the information about your business on these numerous sites is incorrect or inconsistent?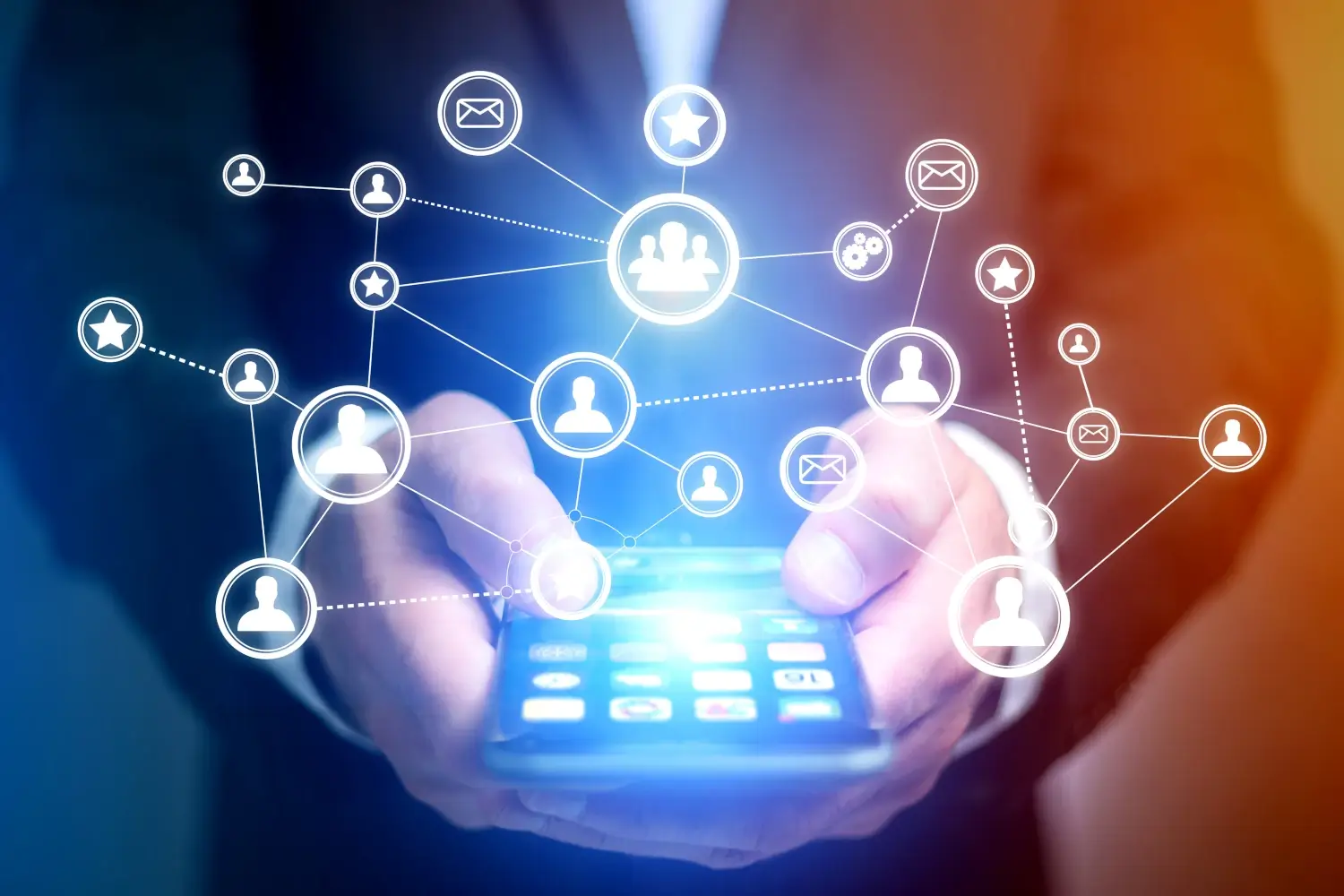 Google is intensely interested in delivering relevant and trustworthy results. It is their business. They want their search results to be as reliable as possible. In addition to the number of places your business is cited, another key ingredient to the way Google ranks your business in a search is the consistency of your NAP across all these sites.
If Google finds your company on 30 different sites and sees a variety of phone numbers or address information their formula will drop your business further down in the search results. If your data is incorrect or missing on any one of the key directories Google will lose trust in your business. This further damages your visibility in local searches. The cold, hard truth is that you will be penalized for having incorrect data about your company, even if you didn't put it there.
Fix Your NAP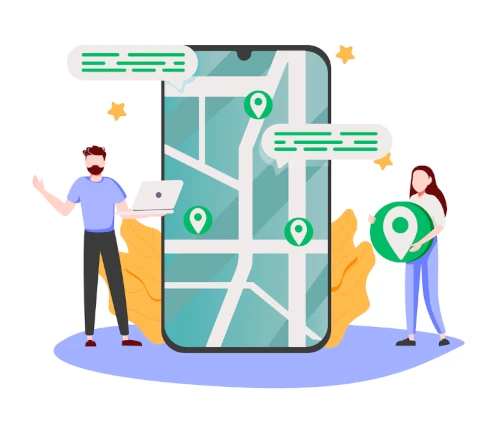 The first thing you should do is make sure your NAP is listed in the most important places. The second thing you should do is make sure that your NAP is the same on all of them. That is where it can get tricky. Where do you start?
At a minimum, we recommend that you verify that your NAP is correct and consistent across the following sites:
Google My Business
Facebook
Yelp
yp.com
All of these sites have a place where you can locate your business and "claim" your listing. This will usually involve a process of verifying that you truly are the owner of the business. Normally this is done by phone verification, but there are alternatives if that does not work for you. Once you have claimed your listing you can update your NAP (and other details about your company). The goal is to make your listings with all of these sites the same so that your online presence is strengthened in the eyes of the search engines and consumers.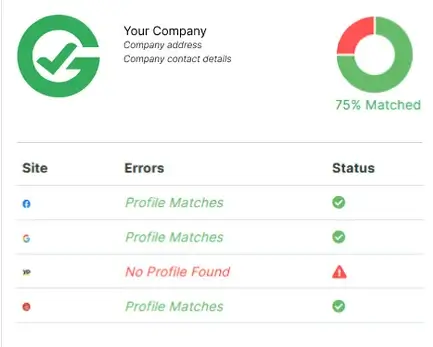 Keeping your NAP consistent across the 5 sites listed above is just the start of building trust with a consistent NAP. There are dozens of other sites that also host your NAP. The more of them you manage and keep consistent, the better the results will be. For a deeper audit of your business and your NAP, you may want to perform a Local Citation Audit by using a service to help you manage your online presence.
GreenCheck Helps
One of the benefits of your GreenCheck subscription is online presence monitoring for your business. We check five of the most impactful sites and compare the NAP on those sites with your GreenCheck profile each month. Look for the email each month to show you how your NAP is doing.
Please note, that when we say that your NAP should be consistent, what we really mean is as close as possible. The way your company name, address, and phone number appears on all these sites should be the same. This is a trust signal to the search engines that all the citations are indeed the same company. This builds trust in your company in the eyes of the search engines, which in turn fosters consumer trust in your business.