Search engine optimization (SEO) is no longer a particular tactic. It's now an integral part of your overall business strategy. In fact, most companies are investing in it.
But doing SEO without tracking your performance is like turning your business into one of the three blind mice. You aren't really sure you're doing things right, but you may be bleeding cash flow.
How do you avoid it? The answer is a site audit.
An SEO audit, when done right, can save you time and money. You'll be able to identify the areas you need to work on and avoid wasting resources down the line in an attempt to duplicate competitor efforts.
But what exactly happens in a technical SEO audit, and how do you make the most of the information it provides? This article answers these questions.
What Is SEO?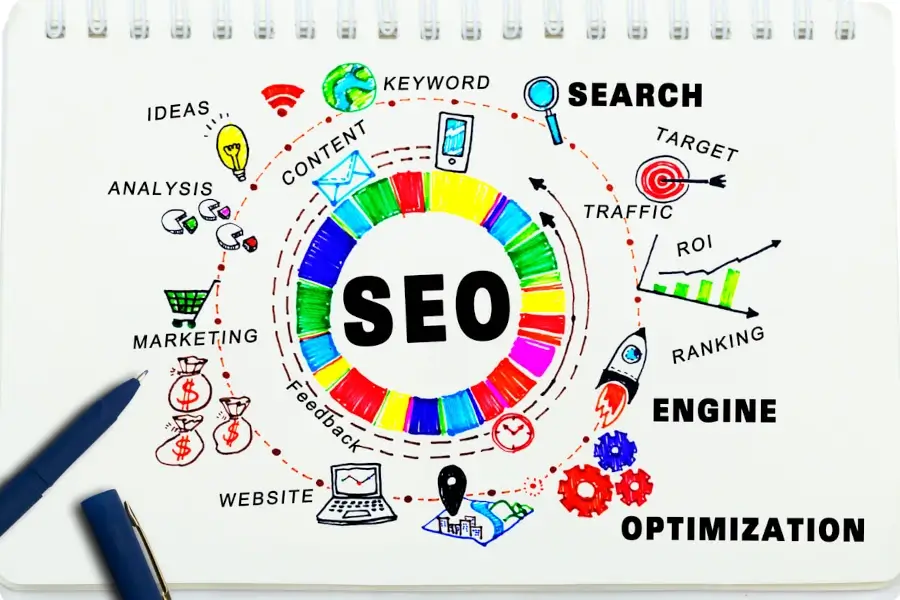 Before we get into the details of an SEO website audit, let's take a refresher course on SEO. What is SEO?
Search engine optimization (SEO) is the process of manipulating or "optimizing" a website to increase its ranking in search engines using target keywords, relevant keywords, good content, and other SEO elements.
The higher ranked your site, the more organic traffic it will receive from Google and other search engines. But why is this important?
There are actually two popular ways to raise brand awareness to your target audience: pay for ads or generate natural traffic. Either way is okay, but you need both if you're looking for a more sustainable SEO campaign.
Paid ads generate quick traffic and fast conversion. Results from a new SEO campaign, for instance, may take as long as six months. However, Google Ads can be expensive in the long run, so to bring that cost down, you have to generate more organic traffic.
Optimizing a site includes several things, but you can break it down into two primary categories:
On-page optimization
Off-page optimization
On-Page Optimization
On-page optimization is to make changes to your website's content, HTML, and other on-page elements to increase the number of visitors it gets organically. On-page SEO can be categorized into things like:
Meta Tags - Tags that provide information about your website and its content.
Meta Descriptions - Descriptions of your website's content, displayed in the SERPs (search engine results pages).
Keyword Density - The number of times a keyword or phrase is mentioned throughout a certain area (e.g., meta tags).
Internal Linking - Linking within your own website to increase the number of pages indexed by Google.
Content - Making sure your content is top-notch and relevant, with keywords strategically placed throughout (i.e., you don't want to "over-optimize" your content).
Page speed - Having a site that loads quickly is crucial to ranking well in Google and keeping your users happy. This means you'll need to constantly test your site speed to make sure it's up to par.
Off-Page Optimization
Off-page optimization is the process of influencing the rank of your website by linking it to other websites. It includes external or third-party factors like:
Sitemaps - Sitemaps make it easier for crawlers to find and index your content.
Links from Other Websites - Links on authority sites increase your website's reputation, thus increasing its rank (link equity).
Directory Listings - Indexing your site with industry-specific directories builds backlinks and increases authority.
Social Media Mentions - Mentioning your site on social media sites increases its visibility and may lead to increased traffic.
Comments - Replies in blog post or forum comments can drive links back to a website.
Reviews - Having clients or customers leave at least one review of your site on a reputable third-party site is a great source of referral traffic.
SEO Audit: What Is It?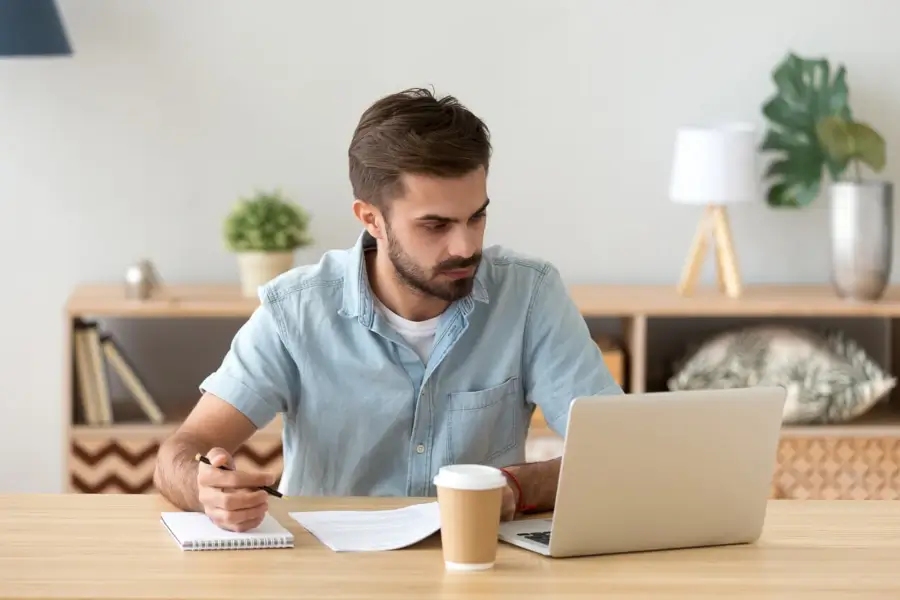 An SEO audit is the analysis of a website's on-page and off-page optimization to check for any problems or missed opportunities that may be hurting its rank in search engines. This is the FIRST STEP you need to take if you want to improve your position in the search engine results pages (SERPs), capture the right audience, and ultimately enhance your ability to sell and convert.
What is the purpose of an SEO audit? Here are some of its benefits:
1. An SEO Audits Help Discover and Optimize Severe and Costly Problems That Affect Search Rankings
An SEO website audit will uncover any critical problems that could be harming your site. If you simply rush through the audit, it may take months for any damage to show up in your analytics reports. But by finding corrupt pages, incorrect redirects, or other issues as soon as possible, you can save yourself a lot of time, money, and hassle.
2. A Successful SEO Audit Identifies Challenges That Require Your Input to Be Solved
Not all challenges your site faces are technical in nature. The SEO audit will also help you identify any problems with content, outreach strategies, usability issues, link-building efforts - anything that's affecting the way Google sees your site.
3. An On-Page SEO Audit Identifies New Opportunities That Can Increase Traffic and Conversion Rates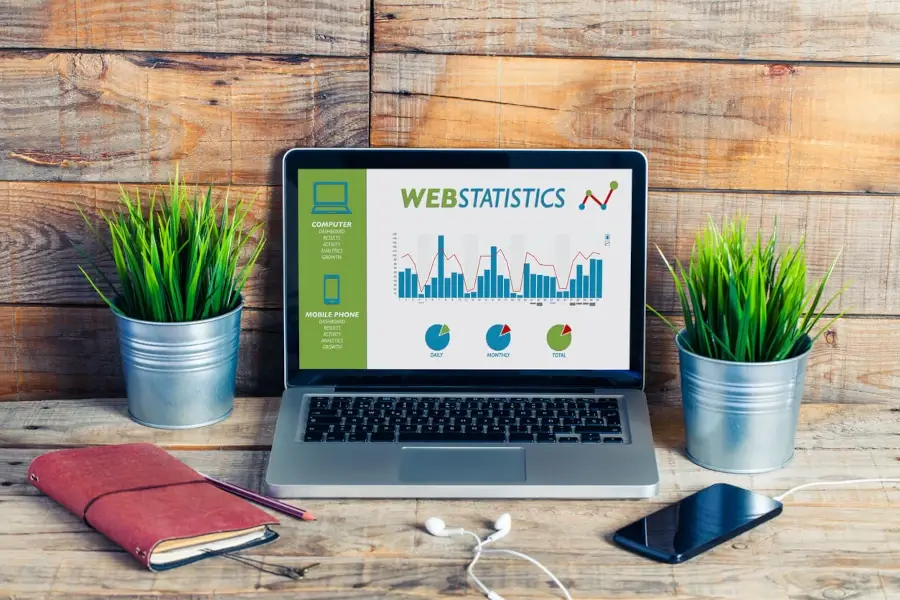 In addition to finding problems, an SEO website audit can also reveal factors that may be working in your favor but haven't been adequately optimized yet. The on-page SEO report, for example, will show you the way Google perceives the individual pages or site sections, which can help you come up with strategies for optimizing your "hidden" assets.
4. An Off-Page SEO Audit Finds New Ways to Improve Your Site's Rankings
The SEO audit is also an opportunity to check the effectiveness of your website's optimizations, uncover new opportunities, and fine-tune every aspect that plays a role in its overall online performance. For example, just by adding new content, updating old content, and correcting on-page issues, you can increase your website's organic search traffic by up to 50%!
5. A Technical SEO Audit Process Reduces or Eliminates Poor User Experience Issues
We tend to think of SEO as something that doesn't really affect users. But you know better than anyone else how frustrating it can be when a website is slow, unresponsive, littered with pop-ups or ads, mobile-unfriendly, or obviously lacking in terms of content and usability. A proper SEO audit will lead to changes that enhance user experience, increase traffic and conversions, and ultimately help you rank better.
What Is Included in an SEO Audit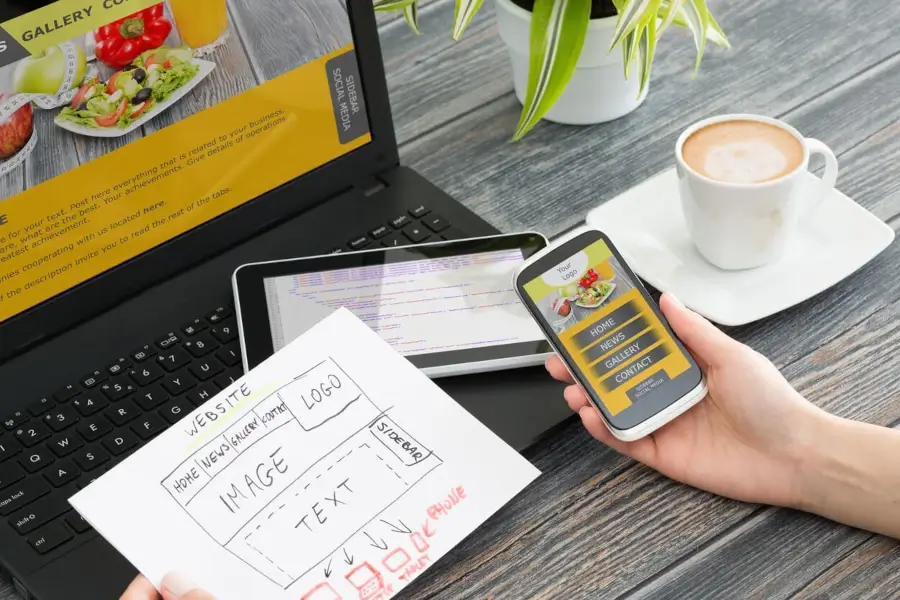 A well-done SEO audit is comprehensive, covering sometimes over a hundred SEO elements. But overall, they focus on the following:
1. An Audit Process Pays Attention to Technical SEO Issues
SEO audits usually start with a technical analysis to uncover any problems in the site's code, configuration, hosting environment, or server-side settings. An SEO audit also includes:
Duplicate Content - when two versions of the same page exist.
Canonicalization - when URL fragments resolve to non-canonical URLs.
Redirect Chains - an SEO audit checks if 301 redirects are not implemented correctly.
Hreflang Implementation - when multiple language/country codes exist for a page or site section, and search engines may not see the content as intended.
Social Metadata Errors - when all social tags are not present or the same tags are placed on multiple URLs.
Duplicate Titles and Meta Descriptions - when two versions of a page's title tag exist, or the meta description for one version points to another version of that page.
Title and H1 Tags - a site audit determines if the title and H1 tags don't match the underlying page content or contain keywords that are not relevant to it.
Image Alt Attributes - when they're not present, use synonyms/keywords, describe images accurately and naturally, or include search terms that Google shows for that image in its image search results.
Pagespeed - when your site is running slower than it should or has a high TTFB (time to first byte) that affects its overall performance.
HTTP Errors - when non-200 codes are returned when an HTTP link is followed.
Server Response Time - the amount of time it takes for a server to respond to a request from a user's browser.
2. A Site Audit Looks into Content Issues Like Thin Content
One of the reasons you might not be ranking well is content. Some of the common problems you will encounter are thin content, duplicate content, poor keyword research, and even plagiarism.
Content audits start with an analysis of the website's content: languages and languages variants, readability, word count, etc. The SEO auditor will check for problems in your site structure, UX issues that affect content discovery, keyword rankings, and duplicate content.
Your website might feature too much or not enough rich media content: images, videos, slideshows, and tables. The SEO auditor needs to make sure that all your rich media is crawlable and indexable. A content site audit will also cover:
Canonicalization - when more than one version of a page exists.
Structured Data Implementation - when markup for products, movies, people, etc., doesn't feature standard data formats.
A/B Testing - when it's not implemented correctly or when conversion rates are low due to lack of content relevancy, among others.
3. A Site Audit Checks on On-Page Ranking Factors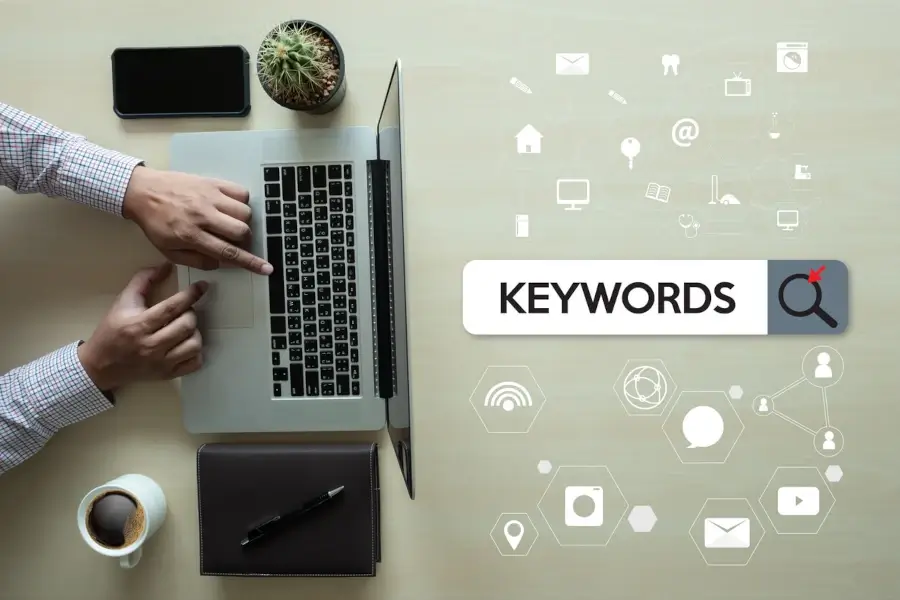 The heart and soul of SEO audits lie in on-page ranking factors. These include keyword targeting, page and site structure, and content relevancy. SEO audit tools will:
Check the page's content for keyword density, number of LSI keywords, semantic relevance of H1s, claim versus evidence-based statements, etc.
Evaluate title tag length and word count, meta description, and HTML tags used in titles (H1, H2, etc.) and throughout the site.
Check the number of internal links pointing to a page. Any pages with over 500 to 1,000 links pointing at them should be inspected. The site structure might be too complex.
Analyze metadata for keyword targeting and semantic relevance.
4. An Audit Provides Ideas on How to Improve Technical Aspects like UX/User Satisfaction
UX audits evaluate the website's usability across all devices (desktop, mobile, etc.), focusing on how easy it is to use and whether search engines can do a site crawl, understand, and index the page content. In addition, a UX site audit checks for UI problems that affect user engagement and experience as well as conversions. Errors in these areas will prevent a website from being ranked high enough on search results. Some of the issues you might encounter are:
Content Hierarchy - how Google understands the structure of your website and which pages should rank for a given search term.
Perceived Page Speed - it identifies if you have a slow-loading site, as measured by Google Webmaster Tools, and other SEO audit tools.
Bounce Rate - when visitors to your page quickly leave without engaging with the website.
Site Architecture - when the information architecture of a site is overly complex or disorganized, preventing Googlebot and users from crawling and understanding your content easily.
Accessibility Issues - when content contains typos, broken links/images, poorly written content, etc.
5. A Site Audit Works on Technical and Server Issues
The final phase in most SEO audits is technical SEO. The auditor will look at how fast your site loads from different locations around the world to determine whether your infrastructure can handle an increase.
6. A Site Audit Focuses on Mobile Usability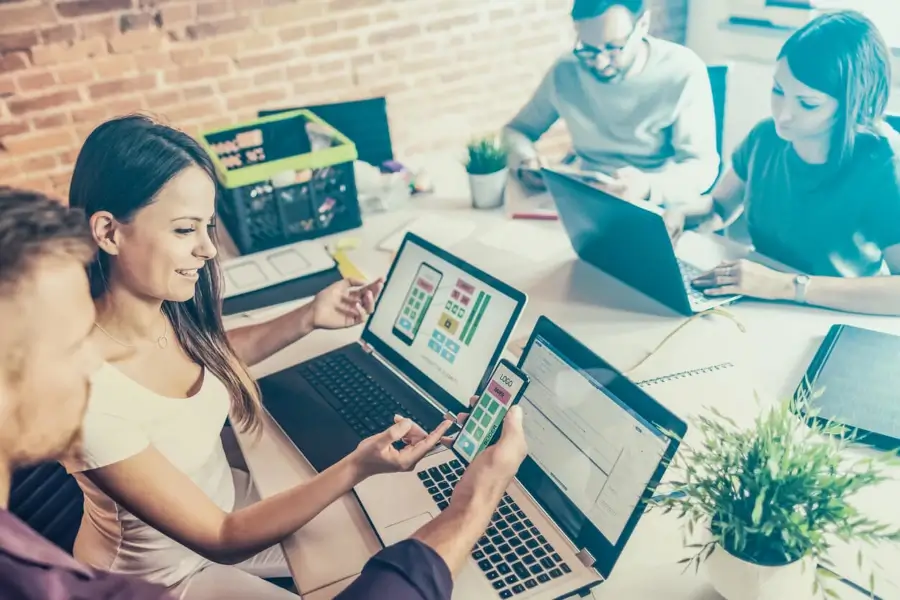 Mobile usability audits evaluate how well a page works on mobile devices, focusing on page load speed, click-to-action items (contact us, sign in, etc.), and user engagement. However, things like site structure can cause problems here as well.
Page/Site Load Speed - how long it takes for a page or site to load on mobile devices.
Click-to-Action Items - how easy it is for a user to find and click on CTAs.
User Engagement - what content users are engaging with, whether it's internal links, images, video, or anything else that makes the pages on your site unique.
7. The Audit Process Analyzes Link Profiles
When doing a link profile audit, you need to look for problems in a few different areas: sitewide links, local citations, and anchor texts. If a site has a massive amount of unrelated links pointing to it, then that can hurt the algorithm in several ways. It's going to affect the overall trust flow within Google, which could have an impact on rankings across the entire domain. In addition, there is a high chance that those links are going to be disavowed, which is never a good thing.
A big part of the local search results is going to come from citations, and this is where you're going to find a lot of your opportunities for link building. If you're not appearing in local listings, then there's a hole that needs to be plugged.
Finally, a lot of the opportunities you have for link building come from being able to increase your authority in specific industries. Unfortunately, if you rely on a single source for all your backlinks, then that is going to cause problems with both the algorithm and the overall quality score. With this in mind, it's important to diversify your link profile and get links from a number of different sources.
8. SEO Audits Also Conduct Competitor Analysis
When you're doing a competitor analysis, then one of the first things that you need to look for is how many keywords they rank for in the top 10 results. It's possible to find this information by looking at their website through various competitive research tools, but there are also a number of free SEO tools you can use.
Once you have this information, it becomes much easier to map out your SEO strategy. You want to look for any opportunities where your competitor might have an advantage over you and then think about how you can level the playing field. For example, if they rank for keywords that are more commercial, then you should consider adding more commercial terms within your content.
9. Audits Tackle Improvements in Technical On-Page and Off-Page SEO
A technical SEO audit should include a technical evaluation of a website, its organic search performance, and security issues. While technical audits are usually conducted by in-house teams or agencies specialized in the development, a good SEO consultant and monitoring report can spot most of the common issues in a site's structure and architecture:
Incoming Links - when redirect chains are present due to URL parameters used by the site.
Code Validation - when there are broken internal or external links on a website, 301 redirect chains, and other issues related to how pages link to each other.
Crawl Budget - when it's used up due to poor internal linking structure or too many sitemaps submitted for processing.
Blocked Bots - when all or most of the major search engines are unable to crawl and index a website.
Security Issues - when a website is at risk due to misconfiguration or faulty hosting services.
How to Perform an SEO Audit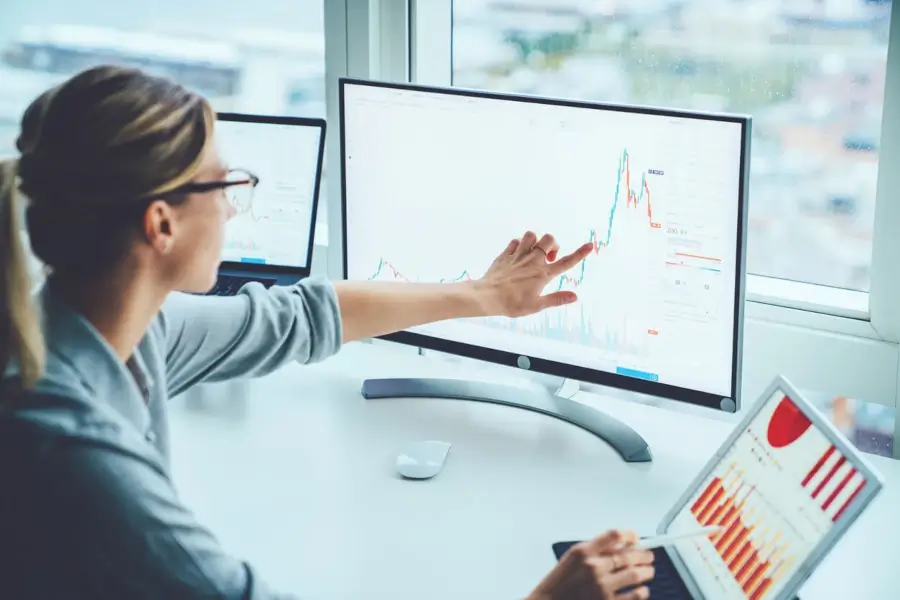 Many SEO experts will perform a page-by-page analysis of the website, looking for anything from broken links to overuse of the target keyword. But if you have very limited time and resources, here are some things that will be checked during a typical SEO audit:
Site Speed - The overall speed and load time of your site is a major factor that influences your site's performance. Every time a user has to wait for a page to load, that person is more likely to give up and go somewhere else.
Review of the Key Pages - Look at the main conversions from each page on the website as well as those other pages with relatively high bounce rates or low engagement.
Crawl Budget - For every website, there is a limit to the number of pages that can be crawled and indexed by search engines. When crawl budgets are exhausted, not only does it affect your ability to rank well but also hurts your site's overall performance.
Organic Traffic Analysis - Organic traffic is the main source of leads for most websites. Look at the number of visitors, page views, and leads coming from search engines for each of your key pages.
Faceting Keywords - Every time you add a new page to your website, look at the keywords that bring in organic traffic and remove any unnecessary or low-quality terms.
Competitor Analysis - Even if you rank first for all of your keywords, you are not in complete control of what phrases your website will rank for. Look at what terms your competitors are ranking for and use these findings for future content ideas.
Technical Audit - An SEO audit would be incomplete if it doesn't include a technical evaluation of the website's overall performance, crawl budget, and security issues.
Generate an SEO Monitoring Report
Best of all, there are free tools you can use to help with your SEO audit. For example, Google Search Console has a section that shows the top search queries that brought people to your site. The report will show which pages were viewed and when they were crawled (and sometimes indexed) by search engines.
Google Analytics also provides useful insights, such as the organic search keywords that bring traffic to your website and where those visitors come from.
However, if you're looking for blow-by-blow information on your website performance, we highly recommend using Greencheck.ai. It's the only platform that gives you a detailed report on your website's performance and security issues - all in one place.
In fact, Greencheck.ai is so useful it can even help you build better content from idea generation to distribution. It analyzes how well your content is performing compared with your competitors and industry leaders, making it easier to create content that grows your leads and sales.
If you want to know how it works, try it here - for FREE.
Avoid These SEO Audit Mistakes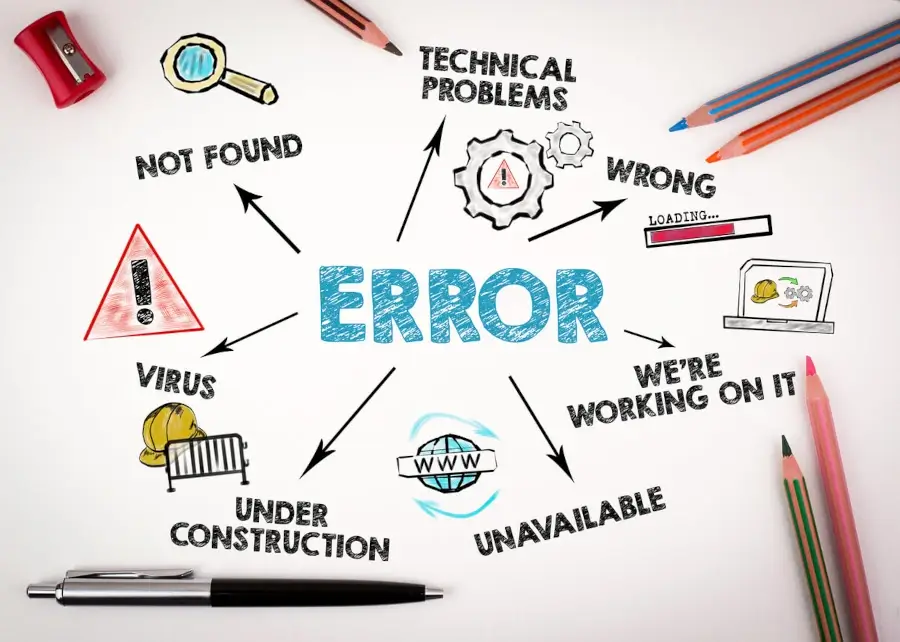 Despite the many benefits of SEO audit, it is not some silver bullet. To make sure you can maximize the benefits a website audit provides, avoid these mistakes:
1. Not Knowing What You're Looking For
At first, the experience may be overwhelming since there's just so much going on here. But as you learn more about SEO and start applying what you've learned, everything will fall into place and things will get easier.
2. Viewing SEO as a One-Off Exercise
Although it's best to make one big sweep over your website, regular audits are equally important because search engine algorithms change constantly and content can quickly become outdated. In fact, an audit is a great pair to Google Analytics.
3. Skipping the Technical Evaluation
Even if you don't understand what all these metrics mean (and that's perfectly fine), you should still have a basic understanding of what makes a website "good."
For example, not having an XML sitemap or using a single page for your entire website is a big no-no. So make sure to always look at things from the SEO perspective and understand why they do what they do.
4. Not Understanding the Metrics Being Measured
You know what they say - every picture tells a story! And this is especially true with SEO metrics because there are so many of them. To get the most out of your audit, you need to understand how each metric contributes to the bigger picture.
5. Removing Dead Content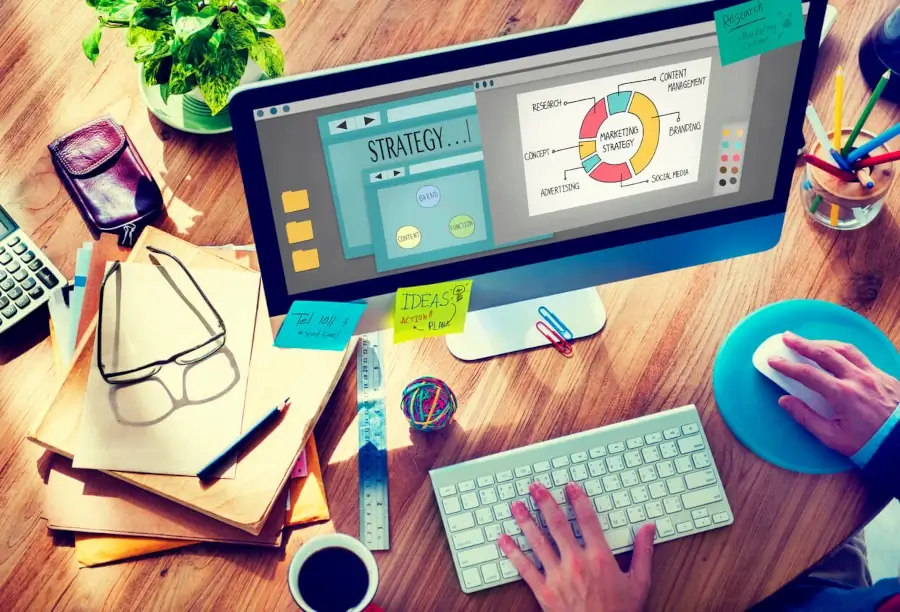 As long as the content is relevant - even if it's not linked to other pages on your site or indexed by Google, it will still be helping you. On the other hand, deleting irrelevant content may hamper your website's visibility and make keyword cannibalization more of an issue.
6. Not Testing Content First
Of course, you need to make sure you've done your keyword research before creating content. But after you've decided on a topic, write the content first and then carry out an SEO audit afterward. This will help save valuable time. If your post doesn't look good, it won't matter how many keywords you put in it.
7. Forgetting About Mobile SEO
Even if you have just a handful of mobile users visiting your website, it's still important to remember that Google ranks the mobile version of your page higher than the desktop version (even if it has less content). Make sure to test your site with several different devices and browser sizes.
This is especially true if you're doing local SEO. If someone is searching for your business on their mobile device, Google will automatically find the location-based listing with the most information (and rank it higher).
8. Forgetting About Your Competitors
Comparing your website to the competition is a great way of identifying gaps in your marketing. And this is exactly what SEO audits are for: improving your site's performance based on industry standards and competitor data. But what you choose to benchmark against can have a big impact on how much time it takes to finish the audit.
Because each industry has its definition of what's being ranked "high" or "low," it's important to benchmark your website against companies in similar niches. This will help you identify areas where your site is performing below expectations so that you can improve it over time.
9. Assuming That You Know What You're Doing
Your website is a big investment, and you need to know exactly how it's performing before making any changes. Instead, take advantage of the thousands of SEO audits carried out every single day and use their data to better your site.
10. Focusing on Keyword Density
Keyword stuffing is not only unethical but is also terrible for SEO. But you shouldn't obsess over finding the perfect keyword density either. Even if you did, search engines would quickly change their algorithms to demote websites that abuse this strategy.
Instead of focusing on mastering this outdated practice, look at your keywords from a more holistic perspective by looking at which words you're targeting and how many times they appear on your page.
11. Not Fixing Broken Links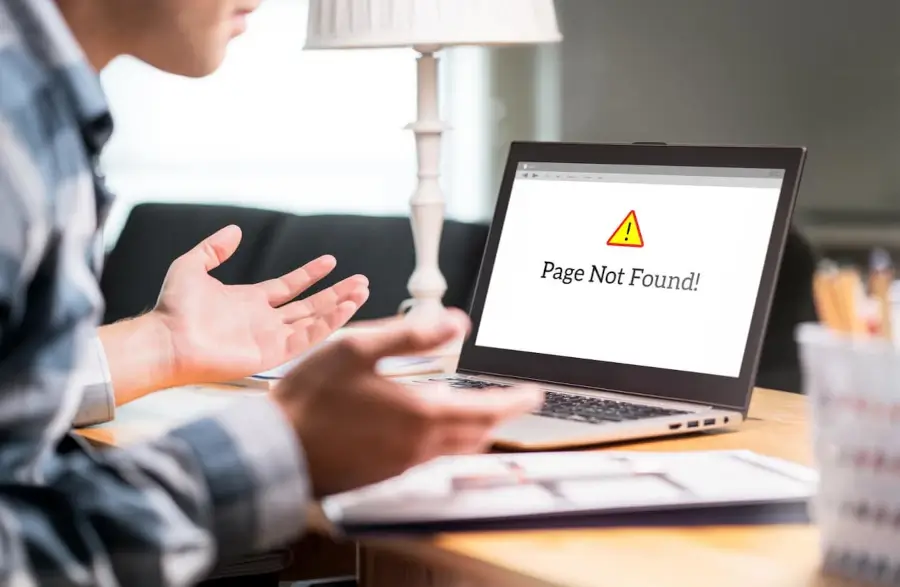 According to HubSpot, broken links can have a big impact on your website's usability, making it harder for visitors to locate the information they need while also lowering your site's overall ranking in SERPs.
But what's even more important is that Google uses broken links to measure the quality of your content. If you're not fixing them on your site, it will look like you're publishing low-quality copy!
12. Not Fixing Spelling Mistakes
I know this one might seem silly, but trust me, it's just as important as fixing broken links. Ultimately, you want your website to be taken seriously. If users notice spelling mistakes when scrolling through your content, they'll think twice before clicking on it.
13. Not Understanding Citation Channels
Although social media and web citations don't have a direct impact on your site rankings, they're still important for overall customer acquisition. Make sure to include them in your research. Despite the many changes over the years, companies that focus on building strong brands will always be relevant online.
14. Ignoring the Content's Message
When you're trying to optimize your content, there are a number of related terms that you should know about. For example, in addition to keywords, titles and meta descriptions should also include a focus keyword because it helps to improve search rankings. But what most companies forget about is how that message ties into their brand voice and target audience.
Conclusion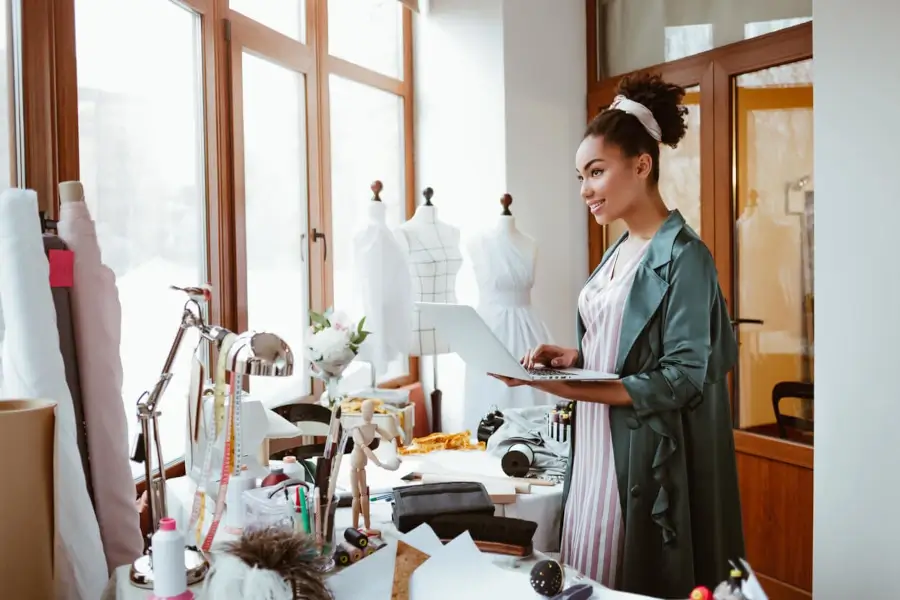 SEO audits offer a 360-degree evaluation of your website's structure, content, and user experience, giving you an all-encompassing view of how search engines crawl, index, and rank your pages. Audits can be performed on an ongoing basis, for example, by agencies providing ongoing SEO services. You can also use tools like Greencheck, which provides a free website audit to analyze your web presence.
Because SEO audits rely on industry standards, the results will vary depending on what you're targeting and how well it aligns with your competitors. The whole point of SEO is ranking above your competition. When auditing your site, it's important that you compare yourself to similar companies in your local area.